Our standard gas
and electric well-pad compression packages meet
a wide range of gas-lift and high-pressure discharge applications.
And we can modify any of our standard packages per your specifications. If you need a more specialized solution, our in-house design team can create it. And we provide you with dedicated service and support through commissioning and training.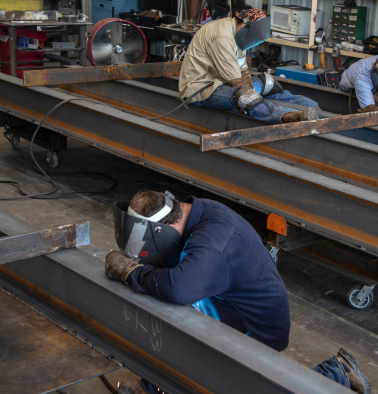 We often hear from our customers that when they see a McClung package at a location, they know it will operate without downtime.
That's because we fabricate our electric and natural gas compression packages with drivers from reliable companies like Caterpillar, Cummins, and TECO-Westinghouse, among others. We design Ariel compressors into our well-pad solutions. And we have substantial experience with other OEM compressor brands. We also use best-in-class manufacturing processes to apply industry-standard codes like API and ASME to all fabricated equipment.

And because we only focus on packages from 150 HP to 800+ HP, we've developed a cost-effective process. Our process allows us to use the highest quality materials without driving up your cost. From three facilities totaling 240,000 square feet, our focused approach also allows us to produce more than 500 units a year in Kilgore, TX.
Turn-key Custom Engineered Solutions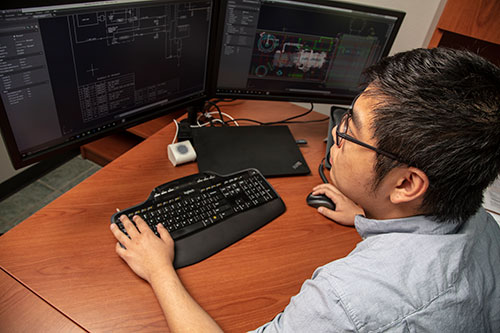 Maybe you need a dual compressor package's redundancy or a high-pressure discharge application for single-point gas lift. Whatever specialized solution you need, McClung's technical and engineering teams will custom design a compression solution for you. Our decades of experience with gas and electric compression means we know how to meet your performance requirements.

And because we design and fabricate in-house, we can value-engineer the design. We use high-quality components from our strategic supply chain partners (Ariel, CAT, Cummins and Murphy, to name a few) to save you money and time. Our experience with industry standards leads to equipment that is easy to maintain, easy to procure, and cost-effective to operate.