McClung
Energy Services
McClung Energy Services is the upstream oil and gas market leader in the fabrication and manufacturing of gas and electric drive compressor packages. With multiple manufacturing facilities and some of the industry's best engineering and design gas compression specialists, McClung is known for producing the most reliable compressor packages on the market with a 98% uptime track record.
Leadership in Gas Compression
We combine the latest compressor technology and proven industry standards to build the highest quality compressor packages in the market. That's why more people trust McClung Energy Services to build their electric and gas powered compressor packages than anyone else, and why we were ranked #1 by the Gas Compressor Association.

Utilizing our 240,000 square feet of facility space in Kilgore, Texas we can produce up to 500 units per year. Each unit is carefully assembled using only the highest quality components from manufacturers like Ariel, Caterpillar, Cummins, and Murphy to deliver superior performance, rugged durability, ease of operation and maintenance.

Technically, we design and fabricate the highest quality small-horsepower gas and electric compression packages. But what we actually build are relationships. And the most powerful relationship we have is with you, our customer. That's why we give you a personalized approach to addressing your electric and gas compression needs, providing support throughout the quoting, design, and start-up phases of your project.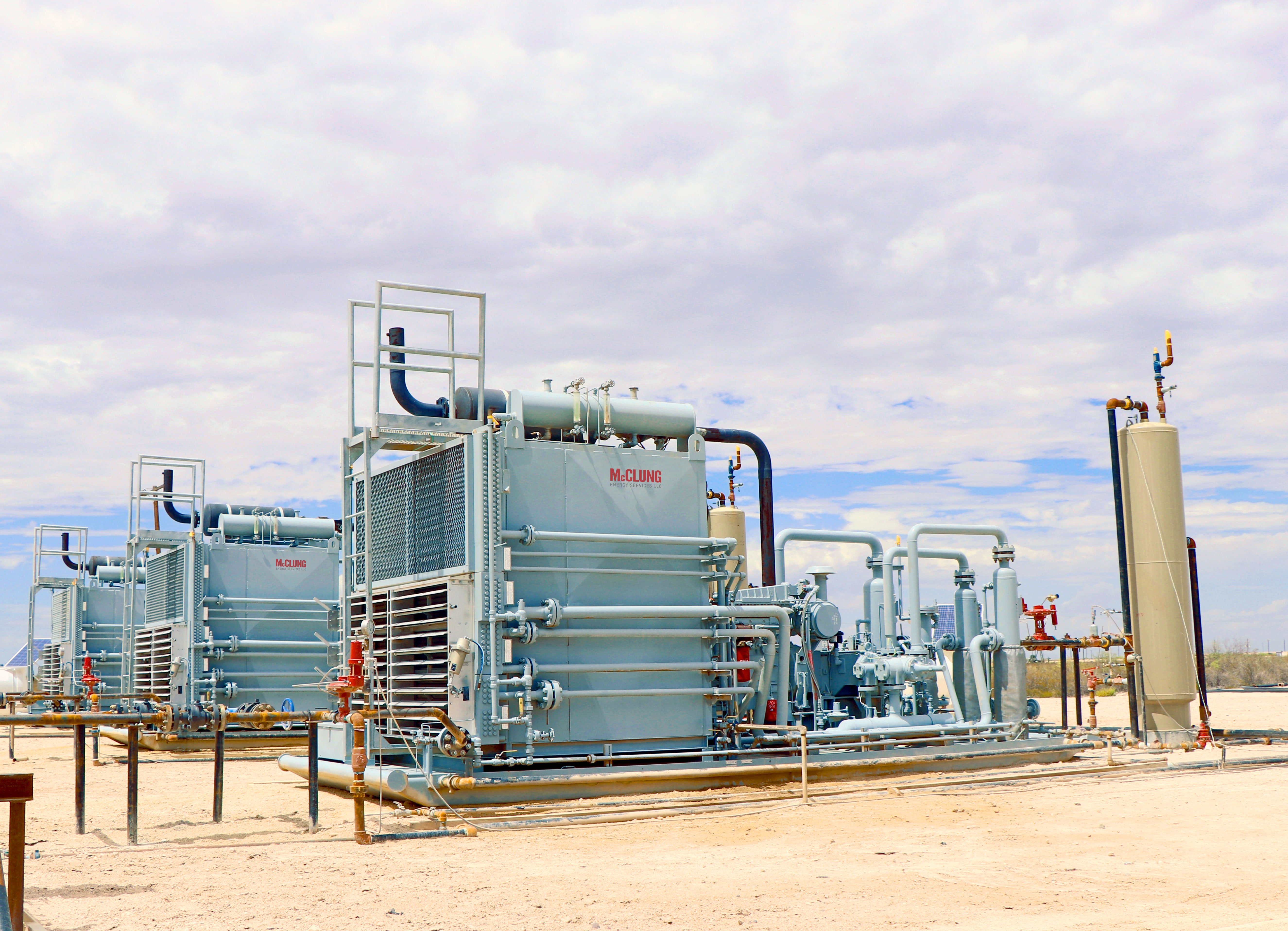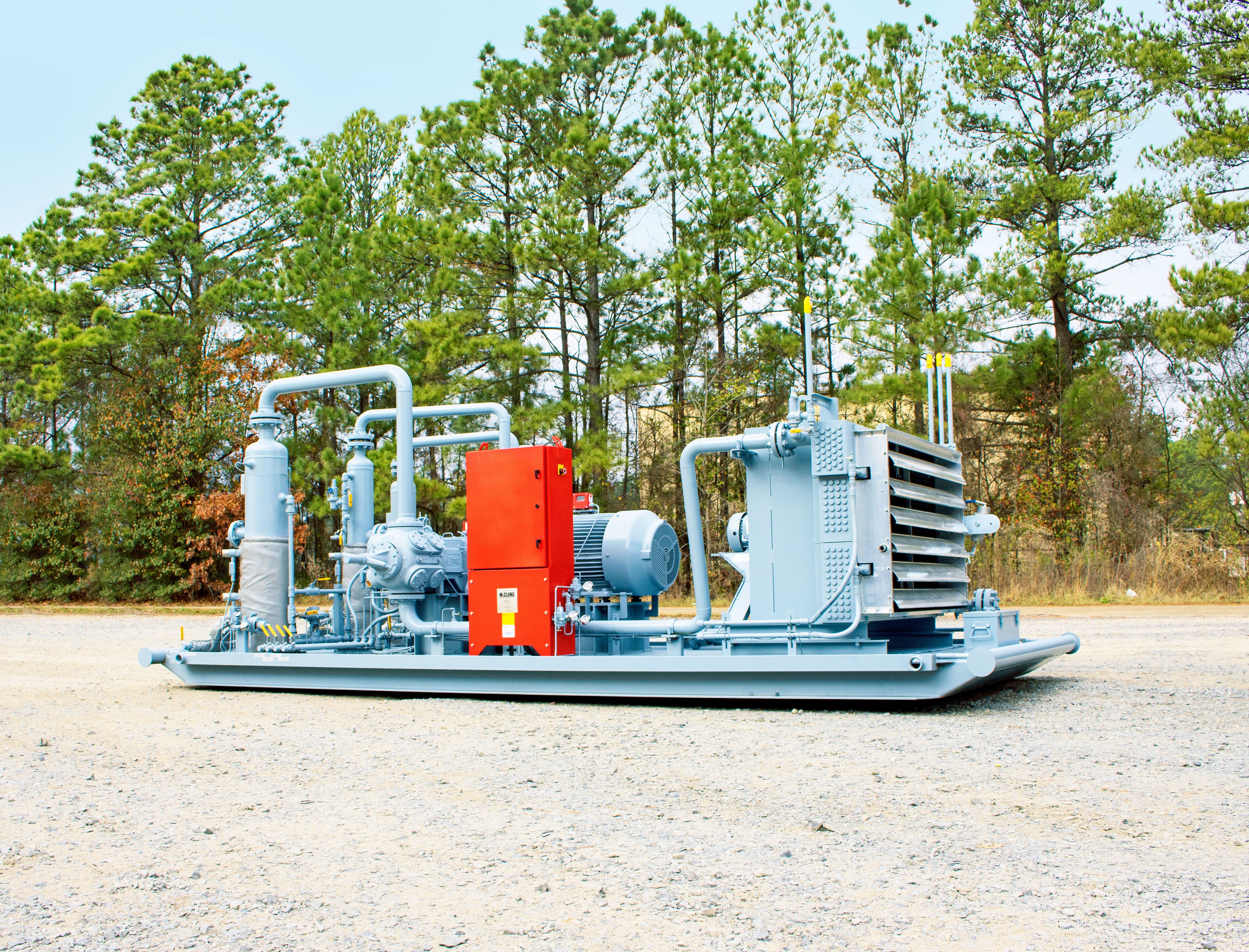 Electric Gas Compression
As companies have improved access to electrical infrastructure, the need for electrification of gas compressor packages has never been higher. With fewer moving parts and maintenance needs, these units have less downtime and lower operating expenses compared to their gas powered brethren. Whatever your goals may be in selecting electric drive compression equipment, McClung is ready to support.
We're proud to say that we've been producing high quality electric drive compression packages since 2016, serving customers throughout the Permian Basin, Bakken, Marcellus, Eagle Ford, Appalachian Basin, Barnett, Antrim, Utica, Barnett Shale, Woodford Shale, Green River Basin, Powder River Basin, and the Western Gulf.
technical expertise and Design Ability
Our engineering and design departments house an impressive staff of over eight highly skilled engineers and drafters with a combined 70 years of experience in the oil and gas industry.
McClung is a favorite among operators seeking unique or customized package solutions, due to our ability to design and optimize compressor packages to meet the rigorous demands of challenging applications. Whether you need to modify an existing package design, or build something from the ground up, McClung has you covered.